About Avtek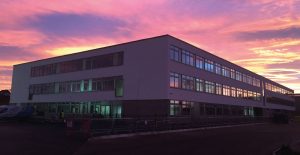 Avtek Solutions brings together decades of experience delivering specialist glass solutions from curtain walling and structural glazing through to brise soleil and general commercial glazing.
Our focus on delivering mid range projects in Scotland and the North of England means that we can deliver a highly efficient and cost effective service which is completely focused on delivering a quality finished product.
Whether we are operating on a design, manufacture and installation basis or purely providing our specialist installation services on behalf of national suppliers, you can enjoy a solution which is unrivalled in terms of service and quality.
Our highly experienced team, headed up by our Operations Director, Mark Lawrie, can advise and deliver the optimum solution to suit your project specific requirements, offering you support in all areas from early cost planning through to project delivery.
To find out more or to discuss your requirements contact us now on 01383 844 233