CLIENT / NHS Greater Glasgow and Clyde 
ARCHITECT / Anderson Bell & Christie
MAIN CONTRACTOR / BAM Construction
LOCATION / Clydebank
COMPLETED / October 2021
Final Landscaping has started and we are in the closing stages of handing over #ClydebankMedicalCentre which showcases our Metal Technology Ltd products alongside Avtek's curtain walling, windows and doors as well as our customised metal work solution.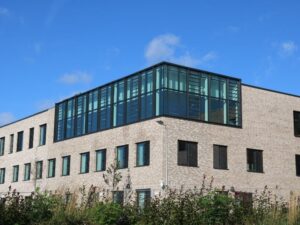 This project has been an exciting initiative to be involved in for BAM Construct UK and will certainly add a lasting benefit to the surrounding community.
This blueprint was designed by Anderson Bell & Christie for NHS Greater Glasgow and Clyde through their development partner hub West Scotland and resides adjacently next to the river Clyde which you can see reflecting in our newly installed glass.
#community #technology #nhs #glasssolutions #windows #development #project #metalworksolutions
Back to Projects