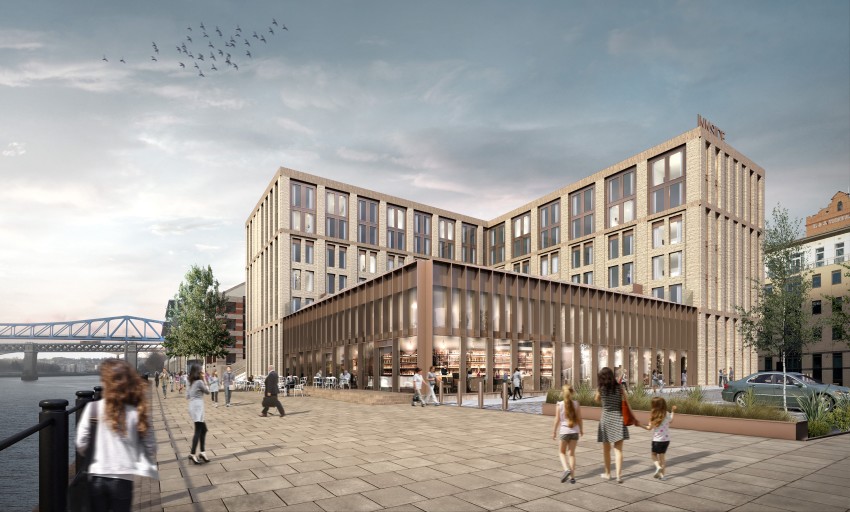 Avtek Solutions has achieved another first in its history having secured its first supply and fit curtain walling project in England for the INNSIDE Hotel in Newcastle, the latest UK addition to the Melia Hotels & Resorts Group's portfolio.
With Avtek's works due to start in Quarter 3 of 2019, the contemporary four-star urban lifestyle hotel forms part of the plans to revitalise the city's Quayside and has been designed by architects FaulknerBrowns to reflect the industrial heritage of the site.
Comprising over 160 bedrooms, the trendy Hotel will offer meeting facilities and a gym as well as a bar and restaurant with a sedum planted roof to compliment the views of the riverside.
Ricky Shields, Avtek Solutions' Commercial Director commented "Whilst our manufacturing expertise has been called upon for numerous projects in England on a supply only basis, this will be the first installation contract we have undertaken."
He continued, "We are delighted to be continuing our partnership development model in England and will be working with Robertson Construction who are the main contractor on the site and one where we have established strong working relationships in recent years."
Click here for more information about the full range of specialist facade solutions available from Avtek or to discuss your requirements contact us now on 01383 844 233