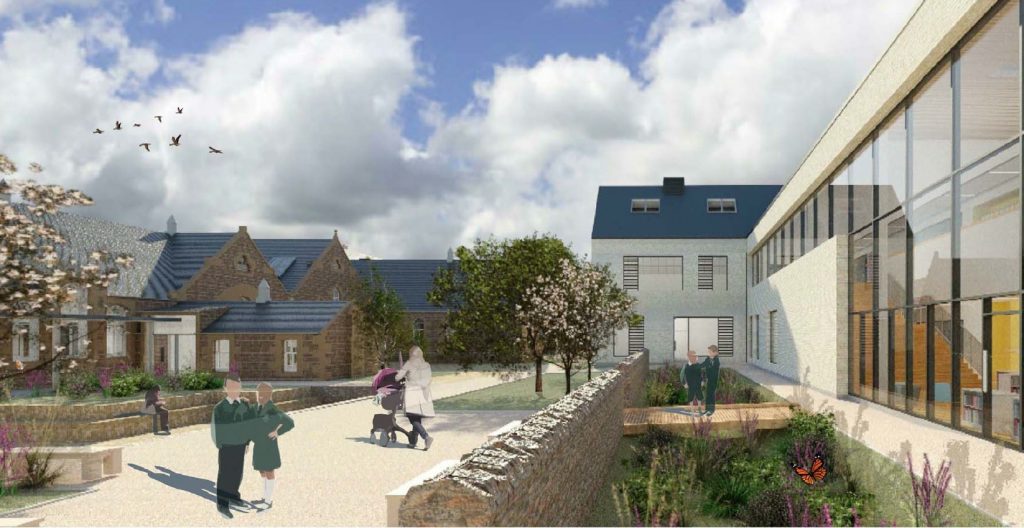 Avtek has secured the contract to design, supply manufacture and install the metal technology curtain walling, windows, doors and louvres for Merkinch Primary School in Inverness.
The project adds to Avtek's extensive portfolio of projects in the Education sector which also includes St Dominic's Primary (Airdrie), Bertha Park (Perth) and Greenfaulds High School (Cumbernauld).
Avtek's experience in the sector, combined with their unique approach to curtain walling project has been instrumental in their success enabling them to be more cost effective whilst taking full control over quality and lead times.
Working in conjunction with main contractors Robertson Construction, the project will see Avtek take responsibility for the design, manufacturing and installation of the new building envelope to create a bright and spacious learning environment for the children.
Ricky Shields, Avtek Solutions' Commercial Director said "This is our second project working with Robertson Construction Northern in 2019, which is testament to the work carried out so far. Whilst Merkinch is a new build project for us, the existing school is also being retained and it will be exciting to see the combination of the old Victorian building coming together with modem technology.
He continued, "We have continued to improve and invest in every area of our business and we are seeing the benefits. Not only have we increased the capacity and capability of our manufacturing division, we have added new products to our service range, including louvres and brick slip cladding. We have also added to our design and installation teams to enable us to deliver bigger projects with the same level of quality and service."
Click here for more information about the full range of specialist facade solutions available from Avtek or to discuss your requirements contact us now on 01383 844 233